Neurosurgery
About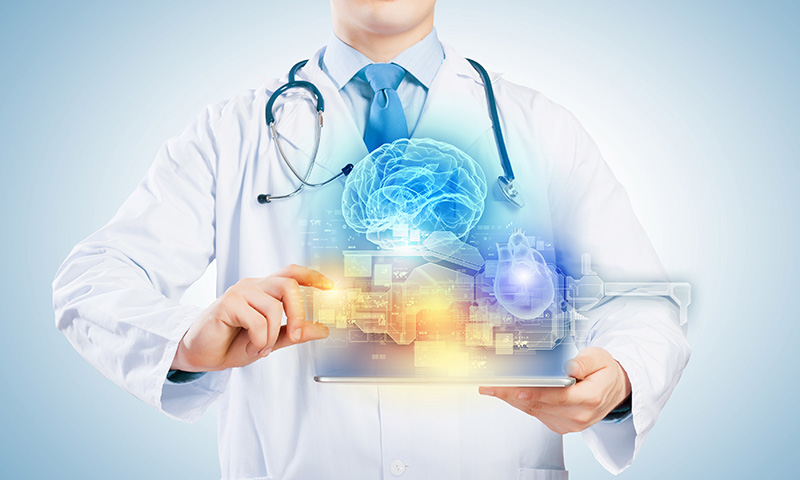 Department of Neurosurgery was established in the Affiliated Hospital of China Medical University on 1995/8/1, where Dr. Qiu Lilang was the first director.
On 1996/7/1, Director Zhou Deyang took over as the director of the department, and neurosurgery was separated from the Department of Surgery to be part of the Department of Neurology & Neurosurgery.
Since the Department of Neurology & Neurosurgery was established, great results have been gained. Merely in 1996, the number of surgeries reached one thousand, many of which were difficult operations such as surgeries on cerebral aneurysm, arteriovenous malformation and brain tumor.
However, the department pursues not only the growth in business volume, but also the quality and quantity of medical services.
As for teaching, the department proactively encourages the attending physicians to go abroad for short-term advanced studies and participate in medical conferences, hoping that colleagues can always keep in line with the world. We encourage colleagues to apply for admissions to the graduate school or PhD programs.
The department also spares no effort to give medical education to medical students and interns. In addition to constantly participating in various teaching activities in schools and hospitals, the department also actively improves the environment and content of training for medical students and interns.
In addition to clinical services and medical education, the department also actively seeks to take root in the field of Basic Neurology Medical Science. In August of 2007, Professor Lin Xinrong joined the Neurosurgery team and the Neuropsychiatric Center was formally established, where Professor Lin Xinrong served as the Deputy Director. Under his leadership, he convened experts in neurosurgery, neuroradiology, neuropathology, Neuro-anesthesia, Pediatric Neurology, Rehabilitation and psychiatry, and established a common laboratory for Neuropsychiatry Center.
We have reached significant results in stem cell therapy for strokes, chronic spinal cord injuries, and malignant brain tumors.
In 2007, the Injury and Cancer Building of the Wucyuan Hospital was fully established. The Department of Neurosurgery was relocated to Wucyuan Hospital with the establishment of the Stroke Center, Neurology Medical Center, Trauma Center and Cancer Center. So far, the Neurosurgical Department has gained the opportunity to make rapid progress to become the world-class Neurology Medical Science Center.
In 2009, Director Zhou Deyang of the Neurosurgery Department was promoted to be the director of the Affiliated Hospital of China Medical University. The Neurosurgery Department was able to enhance its clinical services and teaching levels and gain considerable progress in research on immunotherapy for the malignant brain tumor by developing the autogenous vaccine for the prognosis of patients.
In 2016, the Department of Neurosurgery thrived and made great progress. In order to expand the service and the width and depth of the research, the department divided the clinical business of the department into Neuro-Oncology, Vascular Surgery, Neurotrauma, Pediatric Neurosurgery, Functional Neurosurgery, Neuro-Spine and other sub-specialties in hope that various fields can be cultivated deeply and more comprehensive and specialized neurological medical services can be provided.