Excellence
The division undertakes three tasks—medical care, teaching, and research. Division doctors have been devoted to the promotion of acupuncture medicine and published a number of papers on basic and clinical medicine in academic journals at home and abroad.
Acupuncture compiled by Director Jaung-geng Lin, along with Vice Dean Mao-feng Sun and division senior physicians is a classic masterpiece for the scientific study of acupuncture.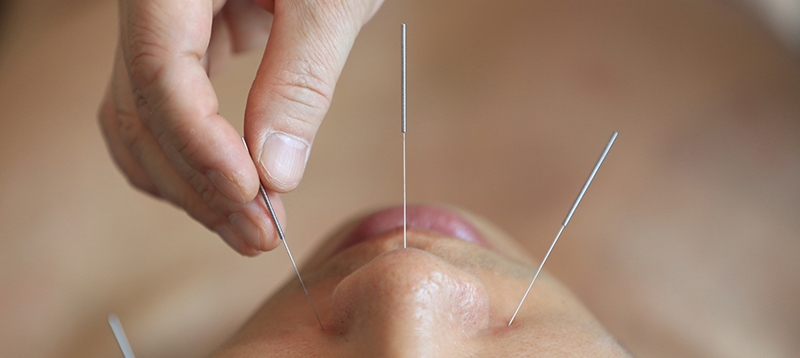 Professor Yung-hsien Chang's works include "The Way to International Medical Treatment – European, Asian, American volumes," "Acupoint Massage for Health Maintenance," "Traditional Chinese Medicine and Health," and other bestsellers. He has been dedicated to the promotion of traditional Chinese medicine (TCM) and acupuncture and gained recognition from the world.
In 1992, Director Jaung-geng Lin gathered Chinese and Western medicine physicians to compile "The Bilingual Dictionary of Chinese and Western Medicine Disease," which took nine years to complete. This book consists of five volumes, with 495 TCM documents and 75 Western medical documents cited and 864 diseases covered. With international disease classification codes as its table of contents and Chinese and Western literature referenced, it breaks the traditional and modern medical barriers, is highly praised by the international medical community, and has been housed in all the major libraries across the world.
In 1980, doctor Jaung-geng Lin used acupuncture and surgery to cure the chronic disease of a Saudi Arabian high-ranking government official, for which he won the Golden Robe Award, Saudi Arabia's highest honor. Doctor Lin was in 1989 included in Marquis Who's Who in the World, while in 1990 presented with the Academic Contribution Award from President of the Republic of El Salvador, Central America and in 1991 listed in The International Who's Who of Intellectuals published by the International Biographical Centre, Cambridge, England, touted as the father of acupuncture with safe needling depth.
No distinction can separate Chinese from Western medicine. Division doctors are actively engaged in the study of the safe needling depth of acupuncture points. In the past, barriers between Chinese and Western medicine were insurmountable. In recent years, the integration has been on the rise despite some differences between the two philosophies. To have a further conversation, it is required to have a common "language."
The hospital is characterized by integrated Chinese and Western medicine. Many division doctors hold both Chinese and Western medical licenses and have extensive expertise and rich experience. Clinically, they give the most appropriate acupuncture therapy to improve the patients' condition according to their needs and scientific evidence.