Excellence
Raise the quality of TCM and herbal health food
In recent years, there has been an increasing trend in the use of herbs. It is estimated that about a third of the population in the US spends over US$13 billion a year on some form of homeopathic or alternative therapy. Herbal medicines are believed to be beneficial to human health; however, there are multiple Chinese herbs' acute and chronic toxicity reports in Europe and US. To this end, many research units in the US have begun to carry out research on herbal health food.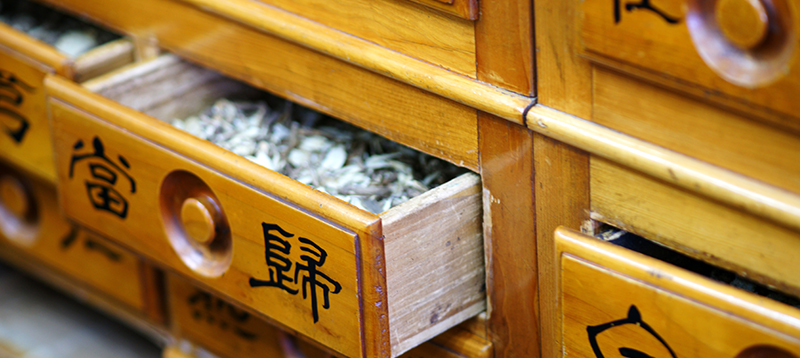 People in Taiwan blindly abuse unidentified Chinese herbal medicines, often leading to lung, liver, kidney disease, or organ failure. The hospital's Chinese Medicine Department has teamed up with the Department of Pharmacy in delving deeply into the monitoring of heavy metals and pesticides in imported Chinese herbal medicines. It is expected to enhance the safety and value of drug use, establish standard review specifications for drug use, and safeguard public health.
In addition, the Ministry of the Interior announced in 2016 that the elderly in Taiwan accounted for 12.83% of the total population, approaching 14% for an aging society. And according to a Ministry of Economic Affairs survey, the health food market in Taiwan was valued at NT$114.9 billion in 2014. With the trend towards an ageing population and falling birth rates, coupled with the appearance of preventive medicine concept, people pay more and more attention to personal health care and thus the annual growth rate of health food gradually increases. Senior citizens can truly be happy and healthy if they cooperate with Chinese medical physicians when diagnosing personal constitutions and giving personalized professional advice.
The study of plants (Chinese herbal medicines) and the extraction of health components are the unique advantages of our school's research. In the future, the division will be dedicated to the scientization and refinement of health medicine based on the advantages of integrated Chinese and Western medicine, in the hope of becoming a first-rate center for Chinese and Western medicine and Chinese medicine health care.