2020Vision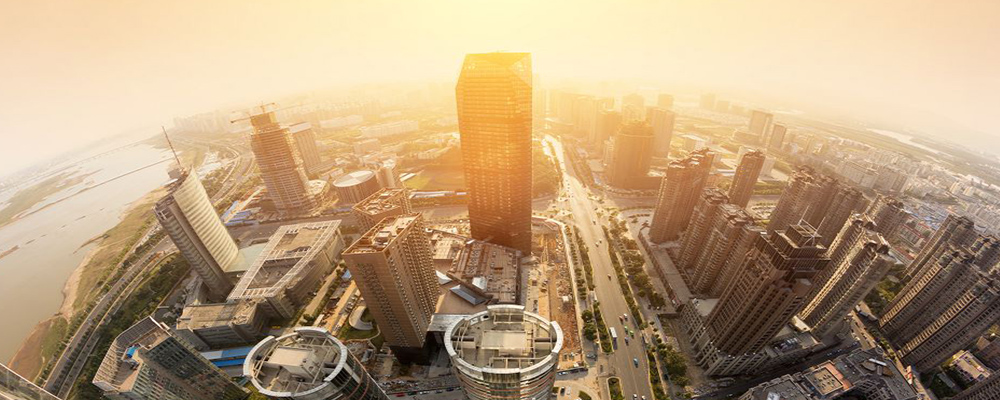 CMUH has undergone major changes in external environment such as in the state, society, politics and economy since its foundation in 1980. However CMUH has upheld to its excellent tradition to develop distinguished talents, develop advanced study, and provide high-quality and humanity medical care to set up an example in the medical circle as its mission and task.
CMUH holds an important position for acute and critical disease health care as frontline in central Taiwan. As instruction, research and services remain to be the unchangeable existing tasks of CMUH, CMUH also responds to world trends by adjusting organization strategy, developing complete intermediate to long-term plan in order to accomplish the great objectives of the institution.
CMUH owns abundant and complete medical information, research resources and the research team that integrates basic and clinical medical experts with academic research potential and outcome that have been widely recognized. CMUH owns the absolute potential and influence in integrating and driving the future development of biomedical technology and medical industries in Taiwan.
In response to the challenges in the medical environment of the 21st century, CMUH designs the future overall program including the following:
Boost the overall academic image and status of CMUH: Upholding to the founding mission and taking responsibility for the clinical instruction mission to medical university, and developing distinguished talents.

Developing state-of-the-art research with enthusiasm: Establishing international research center and cooperating with prestigious academic institutes in Taiwan and abroad create the value jointly and severally.

Main/Major developing and integrated medical center: Providing integrated comprehensive and personalized medical services and leading Taiwan in international medical industries.

Setting up the CMUH medical system network: Taking pride in the state-of-the-art medical center and leader in medical industry in Asia.

Building world-class healthcare city: Integrating university and hospital resources for innovation and changes, developing biomedical and healthcare industry, promoting interdisciplinary, inter-school and transnational cooperation with enthusiasm, leading Taiwan to become the center of global biomedical and healthcare industry.
Making a Global Impact
The promotion of biomedical technology requires long-term investment and development. Biomedical technology products are closely related to health with profound influence when applied to human body, which requires repeated experiment, animal test and human body experience as well as complex procedures, which outcome could not be accomplished within short period of time. Currently, CMUH owns many biomedical professionals who are not only devoted to the excellent academic development but also took consideration of the economic development of domestic industries, upholding to the responsibility, philosophy and spirit of dedication. CMUH has taken this responsibility to lead the technology development policy of Taiwan toward the international peak performance.
Leadership in Healthcare Industry
The so-called health industry is narrowly defined as the vertical integration and plan from prevention, nutrition supplements, health maintenance and improvement, early diagnosis, disease therapy, rehabilitation, to home nursing and elderly fostering.
CMUH realizes that the "health industry" should contain "biology and medicine (biomedical) technology industry," "healthcare industry" and other related "knowledge-based economic industry." The later includes insurance and financial management, precision machinery, material science, electronic information, and direct and indirect help to human health, should all be included in the scope of strategic alliance field for health industry.
In the last 30 years, CMUH has developed and gathered considerably talented medical personnel by providing the infrastructure of R&D and environment in favor of innovation to develop professional competency and interdisciplinary integration. We can swiftly set up the unique advantage of Taiwan and we will expand the health industry to Asian markets and even to the global Chinese markets in the future.
Health industry is unquestionably a high value-added industry which requires the leadership position in key fields or state-of-the-art healthcare technology. CMUH takes advantage of its quality and capacity to respond to fast changes by establishing an independent healthcare industry brand and will definitely exhibit its leadership in Asian through the preparation of international healthcare city.
2020 Prospectus and Vision
China Medical University has been ranked the world's top 200 universities in terms of the "Clinical Medicine and Pharmacy" in "World University Rankings." Among the Cross-Strait universities, only five universities, including National Taiwan University, China Medical University, Chang Gung University, Chinese University of Hong Kong, and the University of Hong Kong have stayed on the list. In 2012, CMUH ranked 151 in World University Rankings and was advanced to 133 in 2016.
Awarded with Top 400 University by the Times Higher Education World University Rankings 2013-2014.
Under small size, compact and very limited resources, China Medical University could not win by the quantity of papers but will continue to comprehensive improve medical research and service quality as its sustained and permanent objectives.
CMUH will also develop the strong support for biomedical technology industry from the solid foundation of existing research quality. In the future, the development of biomedical and healthcare industry will affect the economy and competition of Taiwan, which also serves as the key and lifeline of Taiwan miracle.
CMUH will continue to uphold to the core value of "employee orientation, respect for patients and pride in hospital" to establish the hospital culture of "pursuit of excellence, efficiency and cultural quality." CMUH intends to implement the vision of "international top-notch Chinese and Western medical center" and "globally renowned high-tech medical city."