Foreword by the Chairman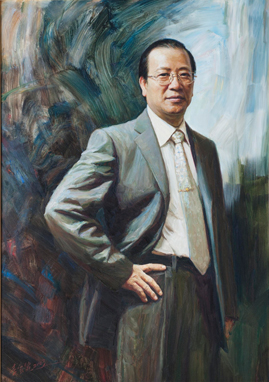 Chairman PhD Chang-Hai Tsai
Foreword by the Chairman
Chairman's Foreword
Advancing towards international top-notch Chinese and Western Medical Center
CMUH is an affiliated hospital of China Medical University that offers outstanding medical services, clinical instruction and research development with excellent image, and identifying with the medical institution alliance under the management philosophy of CMUH. CMUH is fully dedicated in building the "China Medical System Network" and implementing the "patient oriented" mission and responsibility.
Under the support from all directors, leadership of previous superintendents and the efforts of all employees, the solid foundation are established with annual development. CMUH continues to establish a world-class integrated medical center and research center with development in biomedical industry. The Board of Directors design the vision of development to advance towards "international top-notch Chinese and Western Medical Center" and "Globally Renowned High-Tech Biomedical Park."
The directions of our efforts include:
1. Establishing innovative medical features and improving medical service quality.
2. Implementing holistic medical education, cultivation and selection of talents.
3. Integrating university resources and devote in localization and quality research.
4. Constantly improving employee benefits and creating quality work environment.
5. Developing long-term care and geriatrics in order to improve the elderly care quality in midst of an aging society.
6. Promoting community preventive medicine, disease prevention, and medical policy for health city.
7. Developing biomedical industry, promoting derivative enterprise and the research and development related to the health and welfare of human.
"Corporate Social Responsibility" is the foundation to sustainable management of an institution. "Passing down the medical intelligence and wisdom, deepening into local disease research, and providing highest quality medical services" are the basic social responsibility. For this reason, we uphold to feedback concept of "taking from the society and applying to the society," respond to more human demand and create social sharing value as the career in giving feedback to the society through "cultivating talents and saving people from drowning."
Looking into the future, CMUH will continue to apply the philosophy of "health, care, innovation, excellence. Upholding to the "Respect patients, value employee and be proud of hospital" core value, CMUH builds the hospital culture with "harmony, love, coherence, ambition, efficiency, and artistic atmosphere. CMUH offers the best "service, instruction and research" to realize the vision in "international top-notch Chinese and Western Medical Centers" and the globally renowned high-tech biotech park." CMUH will offer services to all human and Taiwanese people will take pride in it.