Breast Surgical Oncology
The incidence and death rate of breast cancer have grown over the years according to Ministry of Health & Welfare statistics. There were 6,895 cases in 2006, in which 660 cases were carcinoma situ, and the remaining 6,235 were invasive carcinoma. The number of cases topped any other female cancer in that year. In the same year, the number of breast cancer fatality stood at 1,439, the fourth biggest number of all female cancers. In terms of demographics, women 45-49 years old were in most danger, followed by those aged 50-64. The dangerous ages in Western countries stood at about 10 years later. What's worth noticing is that adult females of any age, not just the groups mentioned above, can get breast cancer.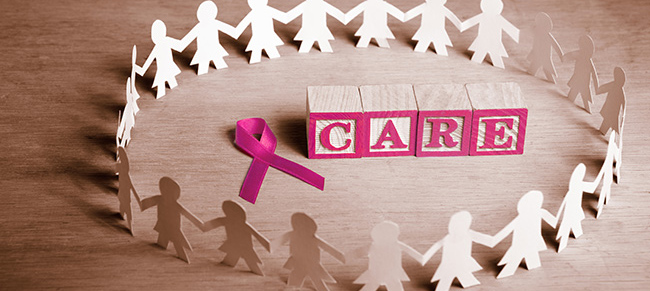 Early diagnosis is the best way for cancer treatment. In Taiwan, the death rate for cervical cancer, one of the most prevailing female cancers, has declined in recent years for several reasons: public awareness due to celebrity campaigning, increasing pap smear use, and the slow growth of cancer cells, hence almost perfect cure rate in zero stage. Breast cancer is another story. The number of cases is increasing year by year, and there should be more public awareness. In the West, breast cancer has always been the most common cancer and the deadliest, so Western women take it very seriously and take mammography on a regular basis.
Nowadays, the overall survival rate for breast cancer is close to 60%, with 80% for first stage and even near 100% for zero stage. The Ministry of Health and Welfare has planned to pay for the two-stage screening for women 50-69 years old, and may even pay for women 45-50 in the future, so as to promote early diagnosis, prevention, and survival rates.