Excellence
The two major focuses of our research:
skin stem cells in the use of regenerative medicine, such as hair follicles regeneration.
development of skin care and beauty products.
Regenerative Medicine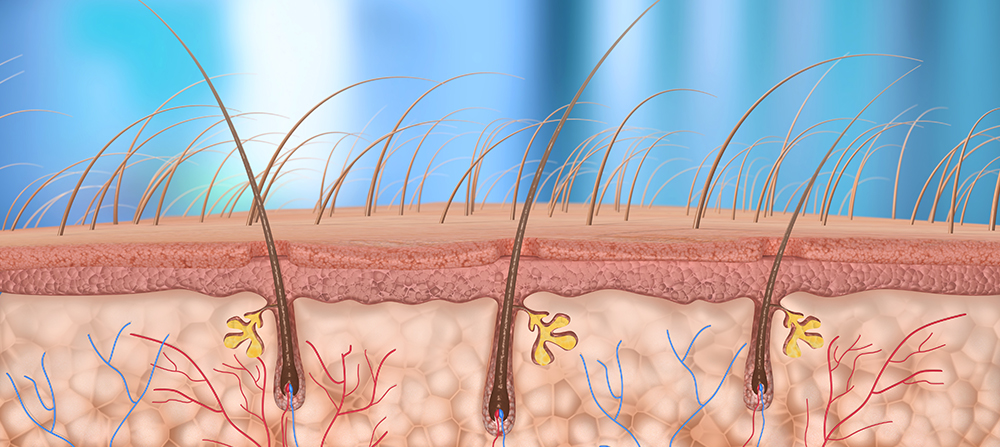 Tissue engineering is about formation of a functional tissue or organ by treating and culturing certain cells in an appropriate environment, and then the planting into the desired place on/in the human body to help or replace the function of the original tissue or organ. For example: artificial skin from tissue engineering to treat skin defects is the most potential in the future.
Body hair plays an important role as non-verbal communication in human interaction. Loss of hair imposes both mental and social pressure. Currently, autologous hair transplantation is the most common treatment of hair follicle loss or alopecia. However, this treatment is only the redistribution of hair and does not increase amount of hair. Our preliminary studies show that dermal follicle papillary stem cells with regenerative-induced potential may be key to hair follicle regeneration.
Due to the complexity of the hair structure, there is no effective tissue engineering regenerative therapy so far. We will do more research to clarify the molecular mechanisms of hair follicle regeneration.
Future endeavors include: 1. dermal papilla cell proliferation in vitro before transplantation into the body to induce hair follicle regeneration, and 2. the use of tissue engineering to combine dermal papilla cells and epidermal keratinocytes to induce in vitro hair follicles regeneration. We hope to find ways to grow new hair follicles so that bald patients can actually increase the amount of hair, not just the redistribution of hair follicles.
Since it is easier to obtain dermal papilla cells than other stem cells, we will use different cytokines to cultivate stroma to produce different layers of cells. This can be the basis for treatment of diseases of other systems.
We were awarded a National Science Council grant in 2010 on "exploration of dermal papilla in the screening of sub-populations and its potential for transdifferentiation into insulin-producing cells."
Chinese and Western medicine collaborating on skin care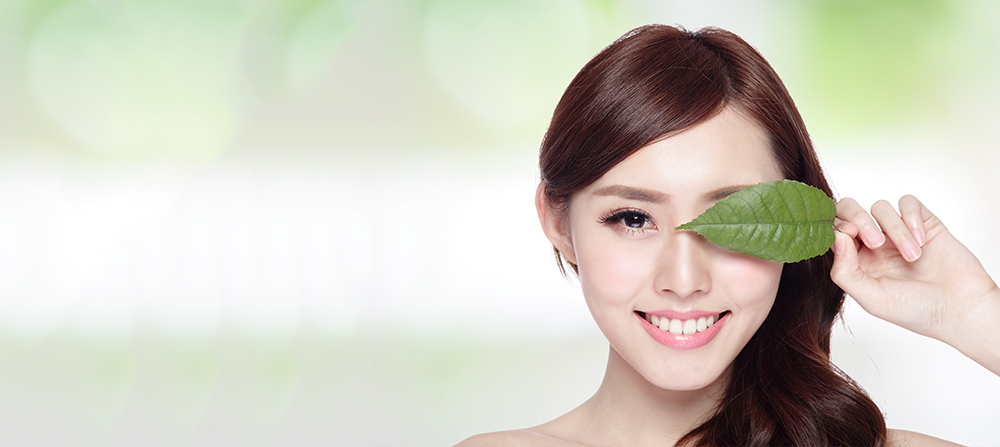 The main purpose of skin care products is to maintain a healthy skin, enhance the functions of the skin and assist in the treatment of skin problems. There is a wide variety of skin care products. Function-wise, they are divided into: cleaners, astringents, moisturizers, sunscreens, anti-oxidants, anti-acne agents, and anti-wrinkle and anti-aging agents.
Our university has a unique advantage of combining the study of both Chinese and Western medicine.
Some "hydroquinone derivatives" such as Mitracarpus scaber and white mulberry have a whitening effect. (Hydroquinones) Tyrosine enzyme inhibitors and antioxidants, such as licorice, glabridin, and Saxifraga sarmentosa extracts, also inhibit melanin production. Camomile, Matricaria Chamomilla, Ormenis multicaulis prevents dark spots and freckles by inhibiting endothelin-1 (ET-1) activity.
Some traditional Chinese plants, such as polygonum, dried peppers, pinellia tuber, Chinese prickly heat, Chinese angelica, sesame flower and celosia, may be used as supportive therapy for hair loss. We will continue to use our research findings, along with integration and usage of matrix, antioxidant or far-infrared carrier, to develop a series of skin care products to expand the Asian market.