Emergency
Our hospital has been the most important training center for emergency specialists in central Taiwan since 1997, when Ministry of Health and Welfare (MOHW) green-lighted our license as a professional training hospital. All the resident doctors trained by us passed the license exam and then stayed with us or went to other hospitals in central Taiwan.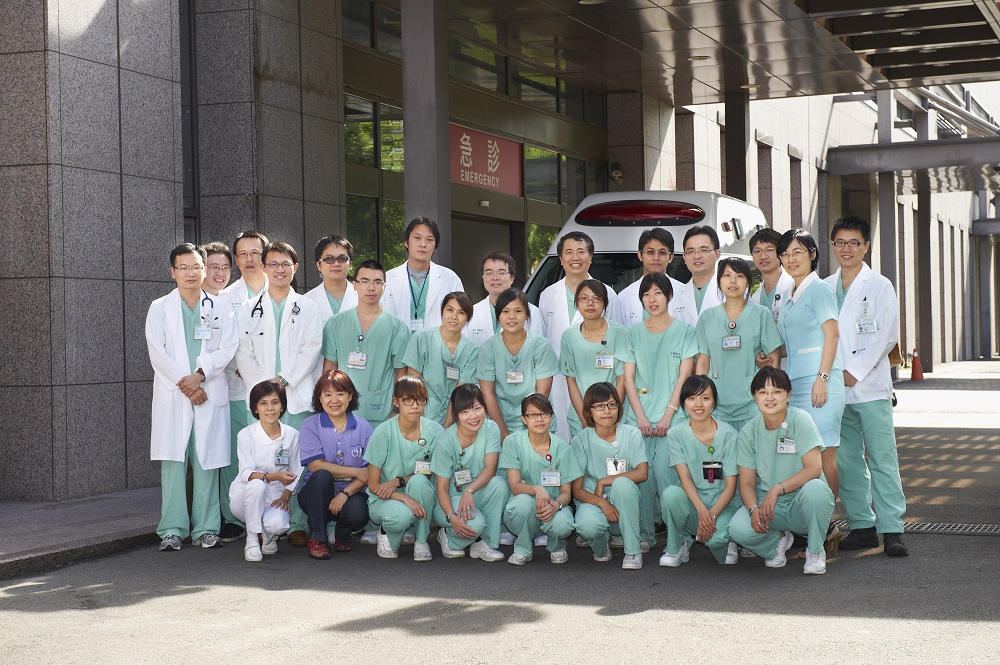 China Medical University Hospital is the most important emergency medical center in central Taiwan, and has been among a handful of Taiwan medical facilities that can handle critical emergency incidences, as evaluated recently by MOHW. Clinical or academic, our performances are among the best.
Through our clinical training center, we actively participate in the teaching of new staff and encourage the students to take the initiative to learn and simulate operations and to strengthen their clinical skills.
We teach many critical illness-handling skills, including critical care ultrasound, Advanced Cardiac Life Support, and Emergency Trauma Training Course, among others.

We often co-organize academic symposiums with Taiwan Society of Emergency Medicine on different subjects like: symptoms of emergent infections, ENT and ophthalmology, medical ethics and doctor-patient relationships, etc., as well as various training courses (e.g., AHA's BLS and ACLS courses, EMS, AILS Trainee and Instructor Training Courses.)
Our attending doctors double as medical instructors at Taichung City Fire Department. After the merger of Taichung City and Taichung County, we play a more important role in planning the pre-hospital emergency medical aid system, setting the standard operating procedures for medics, and supervising/examining ambulance service. Many of our attending doctors are invited to compile the manual of emergency care sponsored by National Fire Agency under Ministry of the Interior.
In the future, we will work towards "standardization," in which SOPs are set for patient consultation or workflow so as to improve efficiency and monitor quality. We will make emergency medicine synonymous with promptness, reliability and quality.